Looking for a fun way to spruce up a friendly gathering? Alcohol-infused gummy worms are a sure way to bring some excitement to a potluck.
While they may look innocent at first sight, one whiff of these gummies will spark some interest!
Make sure to keep the gummy worms away from unsuspecting children, even though they have a distinct smell.
And best of all, these gummies are highly customizable. Use the vodka you want and the gummies you like!
How to Prepare Vodka-Infused Gummy Worms
Soak your gummies in any closed/wrapped container and leave them in the refrigerator for 1-5 days.
You will not have to worry about the soaked gummies getting frozen in a conventional freezer as the vodka will prevent that. "Taste" test one each day until your desired potency or flavor.
What You'll Need
Note: If you have extra space in your fridge/freezer, wider containers will be better for infusing the gummy worms with vodka. You want minimal contact between each gummy to prevent stickiness and clumping. If all the candy can lay flat, the results will be more consistent.
For the best juicy, yet chewy gummy worms, use a plate to soak the gummy worms in vodka. Then cover and place in the freezer.
4 Steps to Infusing Boozy Gummy Candy
Take your clean mason jar and put in the gummy worms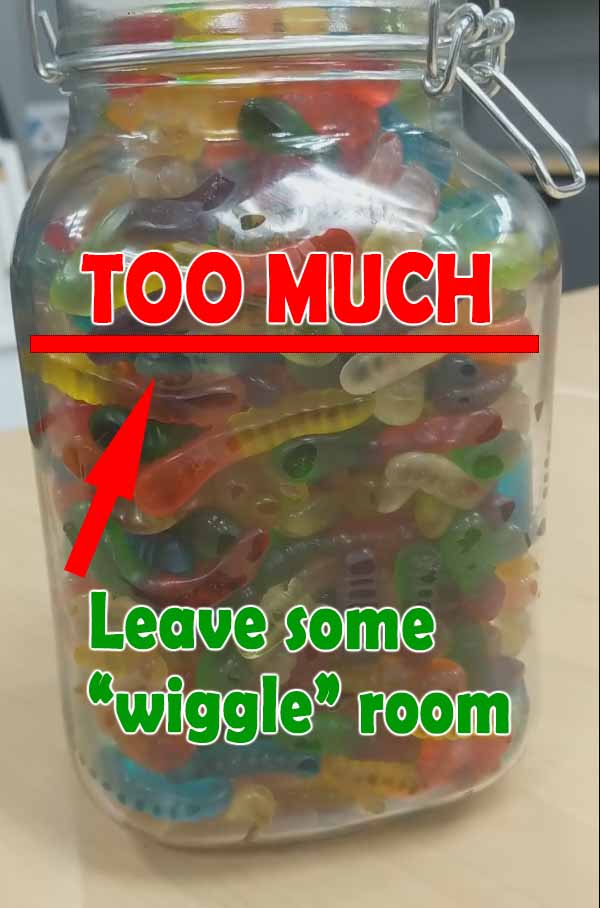 Pour in vodka until it is leveled with the gummy worms (you can always drain excess vodka later)
Put the lid on and store either in the refrigerator or freezer.
Wait 12-24 hours and enjoy!
NOTE: To prevent clumping of the gummies, give the jar a little swirl every few hours.
Related Questions
How Long Should the Gummies Be Soaked?
Start off at around 8-12 hours and feel free to "test" a gummy or two as it is being soaked.
Really, it is all a matter of preference! The longer you soak the gummy worms in vodka, the bigger they grow and the more they soften!
Personally, I like the worms to retain quite a bit of chewiness. It takes about 6 hours in the refrigerator for my desired consistency.
Don't be afraid to experiment!
Should the gummies be refrigerated?
If you are not in a time crunch, I would suggest refrigerating your soaked gummy worms.
This slows down the infusion process and slightly reduces the stickiness between worms. Not to mention that cold alcoholic treats are more refreshing!
If you are short on time, it is fine to put the marinating gummy candy in the freezer. While they will firm up faster, the candies won't absorb as much booze. This is also ideal for making "half-strength" infused gummy bears.
My gummies are too soft! How to firm up the gummies?
Some brands of gummy candy will soak alcohol a lot faster than others. Fortunately, it is easy to whip up another batch.
If you are finding that your gummies are not chewy enough even after refrigeration and a shorter "soak" time, drain some alcohol out of the container a few hours in. Then place in the freezer for a quick and easy firming.
How to make vodka-infused gummies less sticky?
Store the soaked gummies in the freezer. Give the container a little shake and swirl every several hours. Usually gummy worms become sticky when one side is soaking in alcohol longer than the other side.
Can you use sour gummy worms?
Sour gummy worms will work just fine!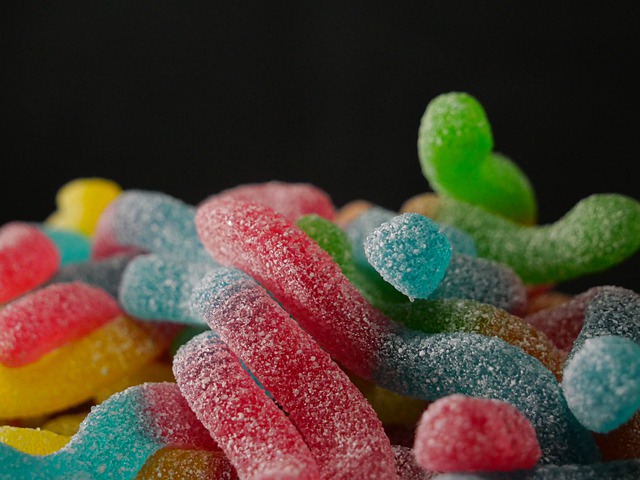 The gummy worms will lose some "sourness", and the vodka will taste slightly sweeter compared to using normal gummy worms.
Sour gummies also tend to swell up faster than the non-sour versions of gummy worms. Keep in mind that they will not be as firm as non-sour gummy candy.
How long can the infused gummies be stored?
Because the gummies will swell and soften up, you might end up with a sticky clump of gummies if left alone for too long!
Refrigeration for about 24 hours is right about the sticking point (pun intended) where the gummies go from a fun, chewy treat to a sad glob of stickiness. In the freezer, vodka gummy worms can last up to 5 days.