Pinatas are a great way to celebrate any occasion! It's best not to fill the pinata with just one type of candy. What best suits your needs will depend on what you want the pinata stuffing to look like, or if it is for a specific event. Pinata stuffers can come in different themes, which we will cover in this post! Whether it is for fun during the seasons or for a special holiday, we came up with pinata filler ideas for popular celebrations.
Seasonal Pinata Candy Stuffers
Warm Summer candies
Candies that are light and fruity have the perfect taste for a hot summer. Keep in mind that if the pinata is going to be outside, the candies will need to be able to handle the outside weather as well! Most hard candies will be able to survive warmer weather.
Candies that are best for hot weather:
Blow Pops
Dum Dums
Lemonheads
Jawbreakers
Jolly Ranchers (becomes sticky easily if left in heat for a long time)
Fall/Halloween candies
Now that the weather has cool down, any type of candy can work in the fall. With Halloween around the corner, spooky fall-colored candies look amazing. Orange and Purple is a good color palette for Halloween-themed pinatas.
Candies that are best for fall/Halloween:
Candy Corn
Spooky Mixes (e.g., Reese's Pieces)
Reese's Peanut Butter Cups
Nerds
Orange and Grape Airheads
Cool Winter candies:
Peppermints and other minty candies are perfect for the cool weather of the winter season.
Candies that are best for winter:
Peppermints
Chocolates
Life Savers Pep O Mint
Buttermints
Themed Pinata Candy Stuffers
Mexican-themed event (Cinco de Mayo), candies like Lucas and Pulparindo would be best.
ASSORTED MEXICAN CANDY MIX – This assortment is a mix of many brands and flavors. You won't find this variety anywhere else!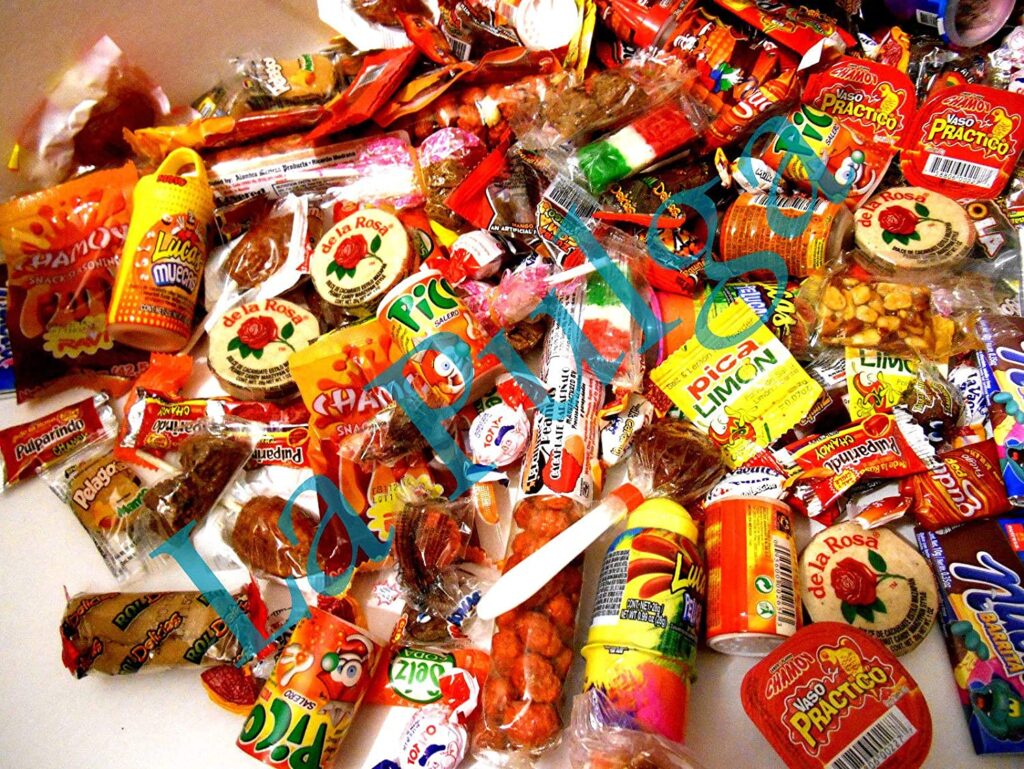 American-themed event (4th of July or Election parties) reds, whites, and blues would be best because they represent America's flag colors. Here are some candies that are perfect for such an occasion.
Mystery Theme Pinata Stuffers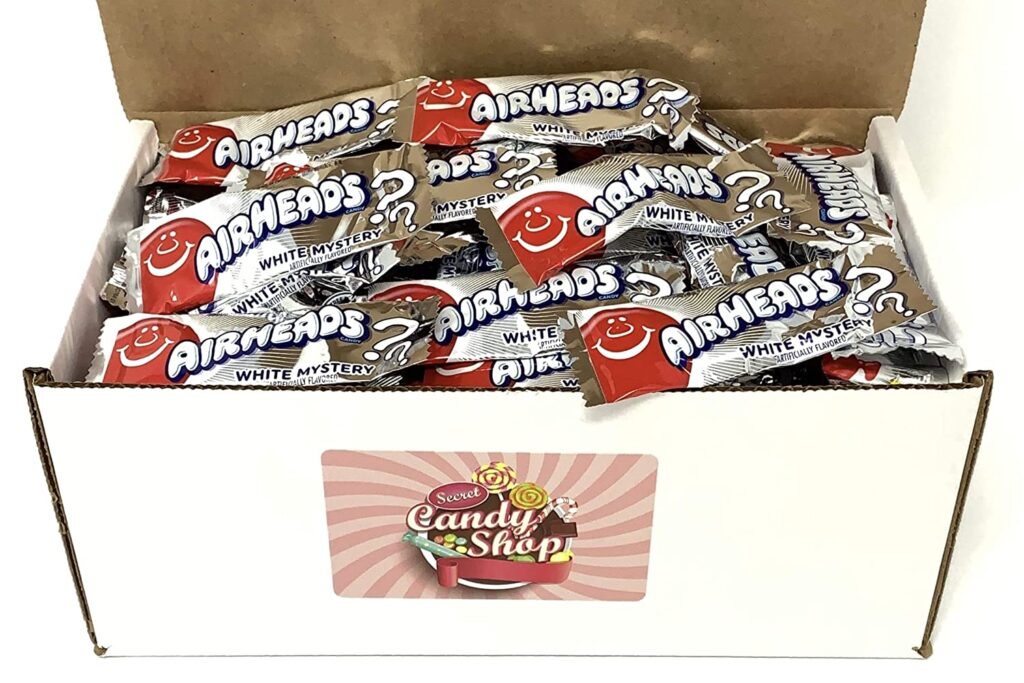 Having a baby shower or gender reveal?
For gender reveal-themed pinatas, be sure to include a healthy dose of pink and blue-colored trinkets. Think of colors of traditional carnival cotton candy.
Confetti
Smarties
Streamers
Small toys
Party favors
Cotton candy
7 Fun Fillers For a Piñata That Are Not Candy
You don't have to fill a piñata with just candy. Here is a list of other fun piñata fillers:
Confetti (use biodegradable ones like these if you're outside)
Rubber bouncy balls are perfect surprise fillers
Plastic or metal toy cars
Small water guns
Temporary water tattoos
Bubble wands
Small Play-Doh tubs
Pinata Filler Ideas For Adults
Pinatas are a popular party game that can be filled with a variety of items.
However, not every adult likes candy, so here is a list of alternative filler ideas that are not candy.
Lottery scratch-offs
Glow sticks
Miniature bottles of alcohol (plastic bottles NOT glass)
Keychain bottle openers
Assorted lanyards
---
Related Questions
How big should a piñata be?
Most store-bought piñatas are anywhere between 12″ and 24″. These piñatas can handle enough candy for up to 10 kids.
How do you fill a piñata?
Cut a flap that faces upwards when the piñata is hanging; you don't want candy to start pouring out! Either use tape or weak glue to seal the flap.
How much candy can a piñata hold?
I recommend starting filling piñatas with about 2 lbs of candy. Filling a piñata more makes it heavier (if you plan to raise and lower it), and it makes the first couple of strikes feel very solid.
Here are fun candy mixes for piñatas.