Candy lovers, brace yourselves! From Almond Joy to Airheads, we've compiled a list of candies that begin with the letter A. These candies are sure to satisfy your sweet tooth and bring back childhood memories.
From classic favorites to new treats, get ready to discover the delicious world of candies that start with the letter A. So, whether you're a fan of chocolate, gummies, or hard candy, this list has something for everyone. Keep reading to find your new favorite candy!
Table of Content
Candies That Begin With A
Almond Joy
It consists of a milk chocolate coating surrounding a coconut and almond filling. If you don't like almonds or the taste of coconut in your candy, this might not be the chocolate bar for you.
Almond Roca
Almond Roca is a brand of chocolate-covered buttercrunch toffee made by Brown & Haley. It is a combination of chocolate, almonds, and buttercrunch toffee.
Allsorts
This England based candy is one of the best english licorice candies that are soft and sweet.
However, not many people are a fan of the licorice flavor; it's commonly seen as an acquired taste.
Andes Mints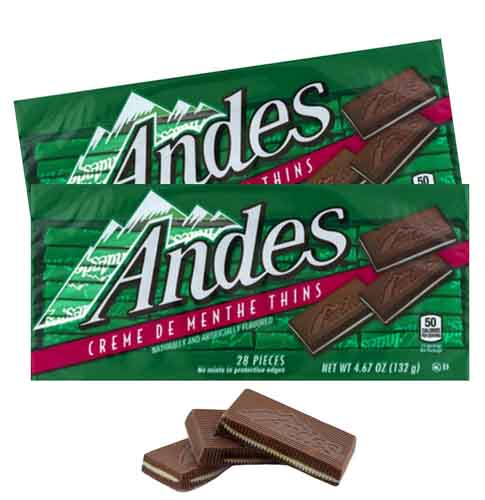 Andes Mints are a brand of chocolate mints made by Tootsie Roll Industries. They are thin, rectangular-shaped chocolate candies with a creamy mint filling.
These sweets are commonly seen as a post-dinner mint. The chain dining restaurant, Olive Garden, is known for offering these mints after a meal.
Airheads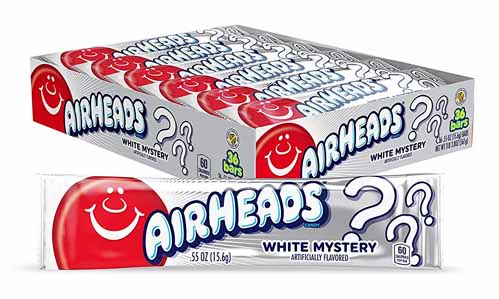 Airheads are a brand of taffy candy. They are available in a variety of flavors and are known for their tangy taste and chewy texture.
I'd have to say my favorite Airhead flavor is white mystery; you never know what you'll get!
Altoids
Altoids are a brand of breath mints made by the Wrigley Company. They are known for their strong, cool, and refreshing flavor, and come in a variety of flavors such as peppermint and spearmint.
After Eight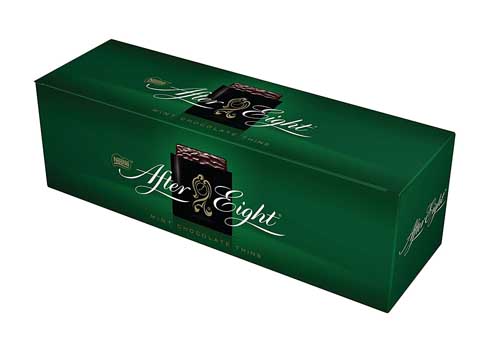 Like Andes Mint, After Eights are chocolate mints with a peppermint creme filling. They were first created by the Rowntree company in the UK in 1962.
I like how these are individually wrapped, keeping the chocolates separate and fresh in good condition.
Atomic Fireball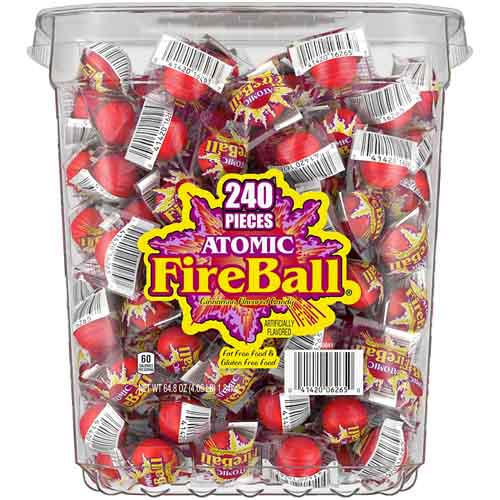 Atomic Fireball is a brand of cinnamon-flavored jawbreaker (type of hard candy) made by Ferrara Candy Company. It is known for its intense spicy flavor and long-lasting taste.
I remember the first time I tried an Atomic Fireball candy. I was a kid at the time, and a friend of mine had one at school. I had never seen anything like it before and was intrigued by its bright red color and bold "Atomic Fireball" label.
My friend offered me a piece, and I eagerly accepted. As soon as I put it in my mouth, I felt a fiery sensation on my tongue. The heat was intense, and I could barely taste the cinnamon flavor over the burning sensation.
I was surprised by how strong the candy was, but I couldn't help but enjoy the unique experience of eating it. I learned to appreciate the candy's cinnamon flavor more and not just the heat.
Astro Pop
Known for its unique shape, a three-color layered rocket-shaped lollipop.
The candy is made with a hard translucent candy that is shaped like a rocket and comes in three juicy fruit layers: Yellow (Pineapple), Green (Passion Fruit), and Red (Cherry). These are one of the longest-lasting lollipops ever made.
The yellow pineapple flavor was my favorite, but would not last as long as the other flavors. I remember my father would always buy a pack of these candies for me and my siblings as a special treat on long car rides, it was always a treat to unwrap the Astro Pop and lick the candy as we watched the landscapes change.
Applehead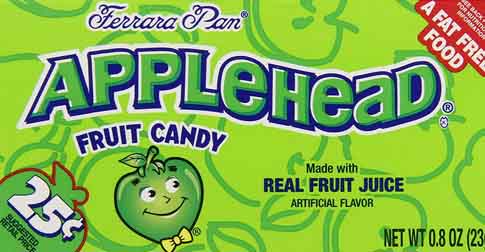 A close friend of the lemon candy, Lemonhead. These do leave your tongue green if you eat enough of them, probably because of the food dye.
If you like old-school candy, Appleheads and other fruit "head" flavors from Ferrara Pan are a must-try.